A simple way to raise funds. Together.
Apply. Share. Collect. (Seriously, it's that easy!)
Gone are the days of the traditional car wash fundraiser. (No more buckets, sponges, or flagging down cars!)
Our digital fundraising platform offers a new and improved way to raise funds for your team, group, organization, or cause:
Receive 50% of the proceeds from all digital car wash sales
Easily raise awareness through social media, text, and email
Track your progress (and motivate supporters to help you reach your goal)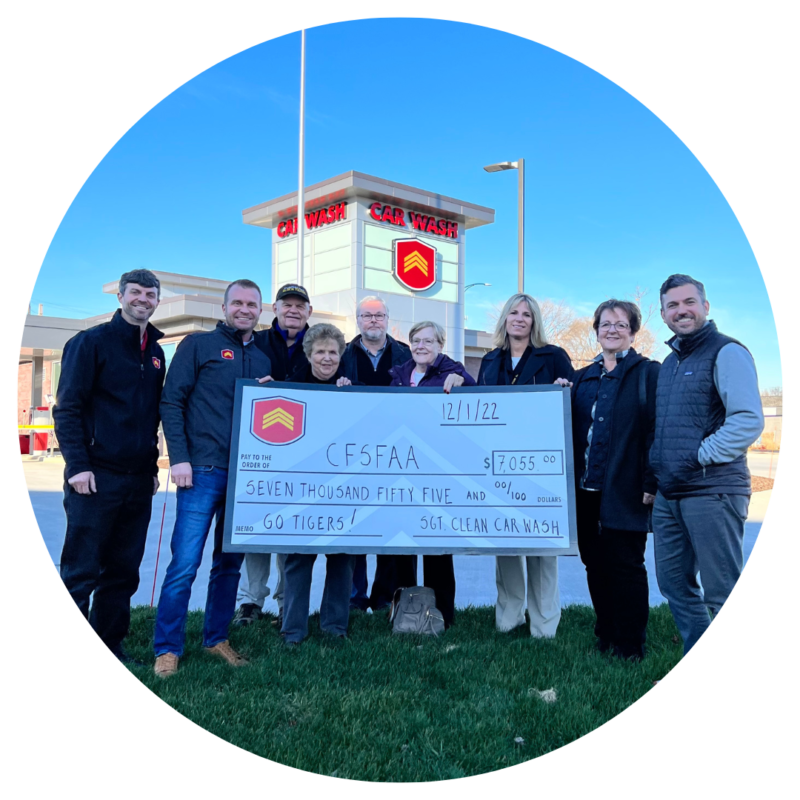 Interested? Let's chat!
1. Complete a fundraising request.
Let us know a bit about your team, group, or organization.
2. Set up your account.
Once we approve your request, you'll receive a confirmation email detailing the next steps in the process. You'll link to a secure payment platform (Stripe), which deposits funds directly into your account without having to worry about checks or any money upfront.
3. Spread the word!
You'll receive your own custom webpage with your organization's name on it, as well as a frictionless way for supporters to purchase car washes that will benefit your cause. Additionally, you'll receive a shareable promotional flyer and social media graphic, plus access to a real-time dashboard where you can keep track of how much money you're raising, who your top sellers are, and how close you are to your goal!
Frequently Asked Questions
What if someone wants to support our fundraiser, but doesn't live near a Sgt. Clean Car Wash location?
SGTCleanAdmin
2023-05-17T15:41:59-04:00
No problem! Purchased washes can be easily shared with family members or friends who live in/around the communities we serve.